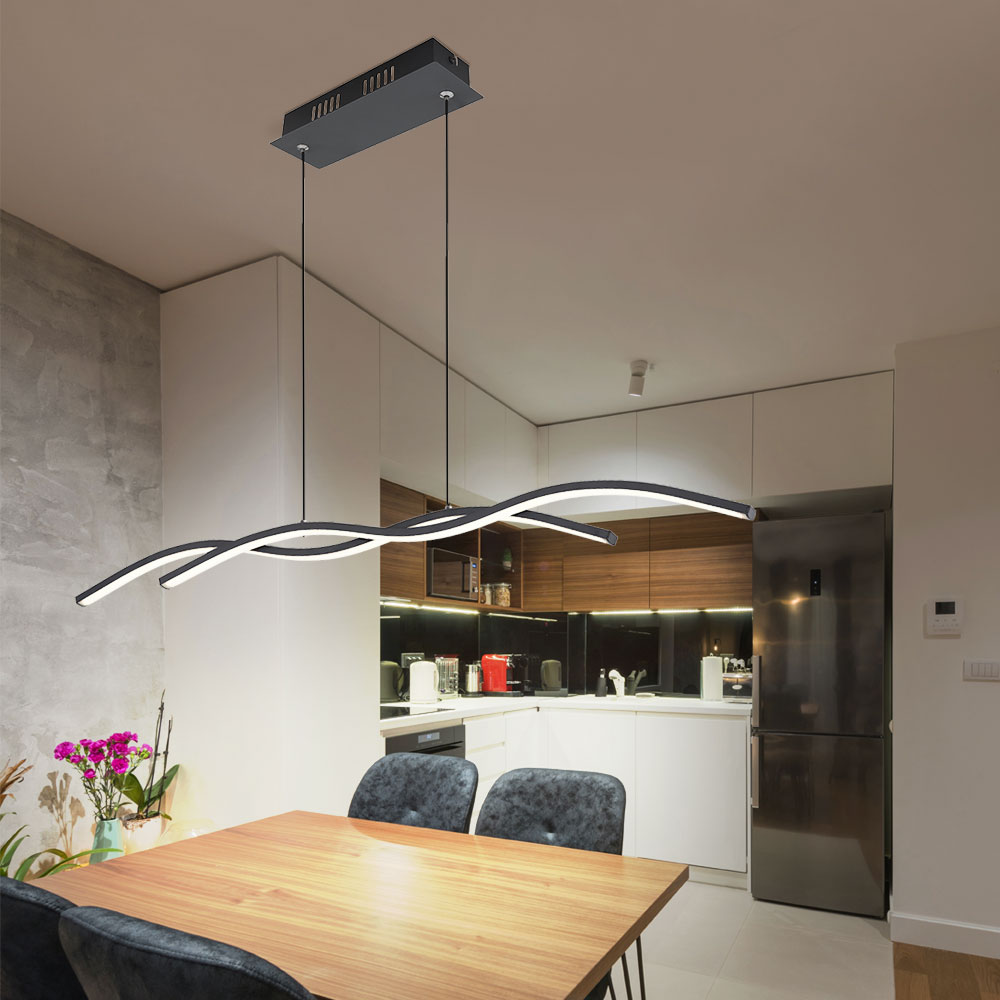 LED hanging lamp, 2 lights, wave optics, H 118cm
description
This modern hanging lamp stands out due to its beautiful design and makes a great picture in your interiors.
Two black matt curved arms hang from a cable each with a height of 1.2m. One LED lamp is located in one of the two arms and a pleasant 3000 Kelvin warm white light shines out. The wave optics of the two arms, which are colored in black and opal colors, make them a real eye-catcher.
Compared to normal lights, LED spotlights only consume a minimal amount of electricity and are even lower in consumption than energy-saving lights.
A high-quality, energy-saving LED light source is included in the scope of delivery.
Details lamp
• Lamp type: pendant lamp
• Material: metal, plastic
• Color: black, graphite, opal
• 2 lights
• Degree of protection: IP20
• Height x length x width in cm: 118x88x8
• Socket: 2x LED (permanently installed)
• Bulbs included: yes
• Power bulbs: 2x 20 watts
• Luminous flux: 1130 lumens
• Light color: warm white
• Voltage: 230V, 50 -60Hz
Details of the illuminant
• Type of light source: LED
• Luminous flux: 1130 lm (lumens)
• Energy consumption: 20 kWh / 1000h
• Color temperature: 3000 K (Kelvin)
• Light color: warm white
• Color rendering (Ra): 80
• Rated power consumption: 20 W (watt)
• Nominal service life: 20,000 h (hours)
• Switching cycles: 15,000x
• Operating voltage: 230 V (volts)
• Mains frequency: 50 -60 Hz (Hertz)
• Mercury content: 0 mg (milligrams)
• Dimmable: no
• Start-up time up to 100%: <1s (seconds)